It's nice to have a quiet start to your day. And that is what you get with dfreeeze: push a button, and your windows are freed from ice. Take the time you deserve!
Your dfreeeze team
A clear view and a warm car
Use the dfreeeze system to control your parking heater via your smartphone – no more window scraping thanks to dfreeeze.
Iced-up and fogged-up windscreens cause many accidents in the winter. But there is a way around it: dfreeeze helps you switch your car's parking heater on in time. Whether you are having breakfast in the morning, going to lunch from your office, arriving at the airport gate in the afternoon or finishing an evening meal at a restaurant, you don't need to go outside to activate the parking heater with your remote control. A simple click in the app is enough.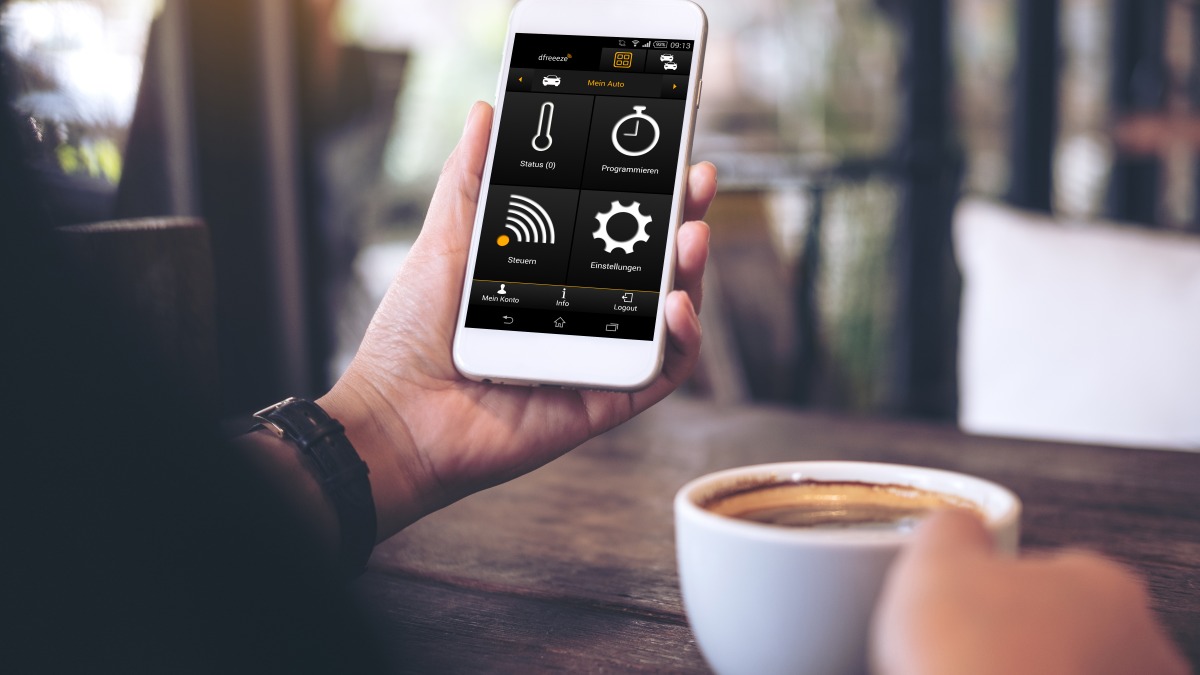 Controlling your parking heater via app
Free app for iOS & Android: The dfreeeze app allows you to control your parking heater via your smartphone, tablet or computer, whatever you prefer.
Controlling multiple parking heaters: Does your company or family own several vehicles? No problem for dfreeeze. The app allows you to contact every parking heater in your fleet that is equipped with a dfreeeze receiver.
Multiple users: The parking heater can be controlled by several people if they have been approved in the app by the main user.